TravelMarketReport.com  Robin Amster, August 12, 2014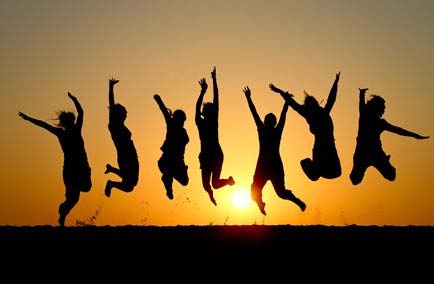 There's a new kid on the tour operator block, and it's touting "fresh tours" designed to appeal to a market that travel agents are hungry to reach.
Launched in 2013, brite spokes by Kuoni is focused on delivering experiential travel to the millennials market. Yet there's more to the company's story than that.
brite spokes bills itself as the "millennial offspring" of Kuoni and its U.S. subsidiary, destination management company ATP. Kuoni is a Switzerland-based global travel and destination management services company.
Travel Market Report spoke with brite spokes CEO Mark Morello and Jordana Waxman, head of marketing, about what makes brite spokes' "experiential" programs different from those of other tour operators, what it's found out about millennial travelers, and how it sees travel agents.
brite spokes has branded itself as experiential travel experts. But most tour operators these days offer experiential travel. What makes brite spokes different?
Morello: Very few companies have our history of putting tours into the marketplace [Kuoni and ATP's experience]. So we took that foundation and said, what is the market asking for.
We brought in research, spoke to customers and suppliers. We hired a staff that spends its days looking at trends. We are building fresh tours based on what the market is asking for.
Ours are true experiential trips, and if you line ours up to some of the competition you'll see the differences.
Other companies may have a small experiential portion [as part of their tour programs]. We have a tour, for example, that's called Get the Drift; drifting is the hottest thing in motorsports today. This program is unique to brite spokes. And in it, clients get to actually ride the course with an expert driver. In other tour operator programs, they'd just get to meet the drivers.
You divide your vacation packages into eight categories. What is the thinking behind that?
Waxman: We talked to a sample group of travelers and noticed that people put their experiences into buckets based on how they thought about that experience.
We've tried to make the experiences on our site as intuitive as possible so it's how people would naturally think about them when planning a trip. These categories are themes capturing what people were saying about the experiences.
[Editor's note: The eight themes are: Adrenaline; All in the Family; Sports Enthusiasts; Health & Fitness; Teen; Eat, Drink & Be Merry; For the Fun of It, and Knowledge.]
How important are travel agents to brite spokes' business?
Morello: Agents have been the core market for ATP. The same is true for brite spokes. The agent [as distribution method] is what we've been brought up in and where we are focusing.
Our commission structure is competitive. We have a base 10% commission and we have preferred agreements based on volume. We're now a preferred supplier with TRAVELSAVERS and The Affluent Traveler Collection. And we're in conversations with other consortia.
What are you doing specifically to work with agents?
Morello: We introduced a two-part webinar training program offering agents certification as experts in experiential travel. [The first webinar is being held today, Aug. 12. The second is scheduled for Aug. 14.]
We're also attending all the trade shows, and our sales staff is out there visiting agents daily. There's a lot of face time to find out what's working and what isn't working.
Why should agents be interested in what you're doing?
Waxman: A huge reason is that this [brite spokes' programs] opens a door for them. It's an opportunity to have something new to say and a new market to tap into.
Agents will have the ability to reinvent their offerings. For clients they've been speaking to for years, they're able to say, 'There's something new out and there and I'm on top of it.' And it makes their business extremely relevant to people who may not think they need them.
What can you tell us about millennial travelers?
Waxman: Millennials are researchers. They research everything, including where to go and what to do. But while they are highly informed, they're busy and they're multitasking.
They are also very social; they want to share what they're doing and how they feel about it. They want their story to be told and have that story be unique, compelling and even worthy of some envy.
How does that affect their travel preferences?
Waxman: Millennials favor experience above anything else. It makes them stand out. But they're more than willing to share that experience with a group of people. That's where brite spokes comes in.
Escorted travel where you are not an active participant is different [from what brite spokes does]. But groups are okay. Millennials want to be with people who share their interests.
Are millennials the only market you're going after?
Morello: No it isn't. It depends on the trip, but we're seeing all ages.
Waxman: It's fascinating that millennials influence older generations. And older generations are not 'old.' They want to be inspired. They have an aptitude for all that's out there [regarding travel experiences].
Because of social media, people are friends with all different age groups. There are commonalities you never knew existed.
https://www.travelmarketreport.com/articles/New-Tour-Op-Creates-Fresh-Experiences-for-Millennials